Additional Resources to Help with PRAXIS Content Areas
Prepare for your Praxis® Test
Having the right tools to prepare for your Praxis® test can help you achieve your professional goals. Our free and fee-based Praxis test prep resources will help you feel confident on test day.

Learning Liaisons
We are here to help you clear up the testing confusion in our on-demand video boot camps and online workshops. We've been in your shoes and know how to pass your test on the 1st attempt!
240 Tutoring
The only study guide you need to pass your Praxis® exam-guaranteed!
Get the results you want and the resources you need. $39.99 a month, cancel anytime.
Contact teachcaddo@caddoschools.org to receive a link to access the platform at 50% off the monthly fee. Subject Line: 240Tutoring!
Also, check out The 240 Tutoring Guarantee!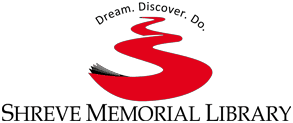 Prepare for Teaching Exams
Log in to Shreve Memorial Library and access Practice tests and tools to help you pass the test(s)!
Praxis Core Practice Exams
Praxis Early Childhood: Content Knowledge Practice Tests
Praxis Elementary Education: Multiple Subjects Practice Tests
Praxis English Language Arts: Content Knowledge Practice Tests
Praxis Mathematics: Content Knowledge Preparation
Praxis Middle School: Content Knowledge Practice Tests
Praxis PLT Exams

Math Made Easy
MGM Tutoring brings you the most comprehensive and up-to-date information through books written by an experienced teacher.
When registering for PRAXIS exams – Share your scores with Caddo: 7081