Thank you to the Delta Lambda Omega Charter of Alpha Kappa Alpha Sorority, Inc. for donating books to Caddo's middle and high schools as part of the organization's celebration of 75 years of service to the community. We are grateful for the organization's numerous efforts to support the students, families and employees of Caddo Schools. #wearecaddo #BIGdreamsstarthere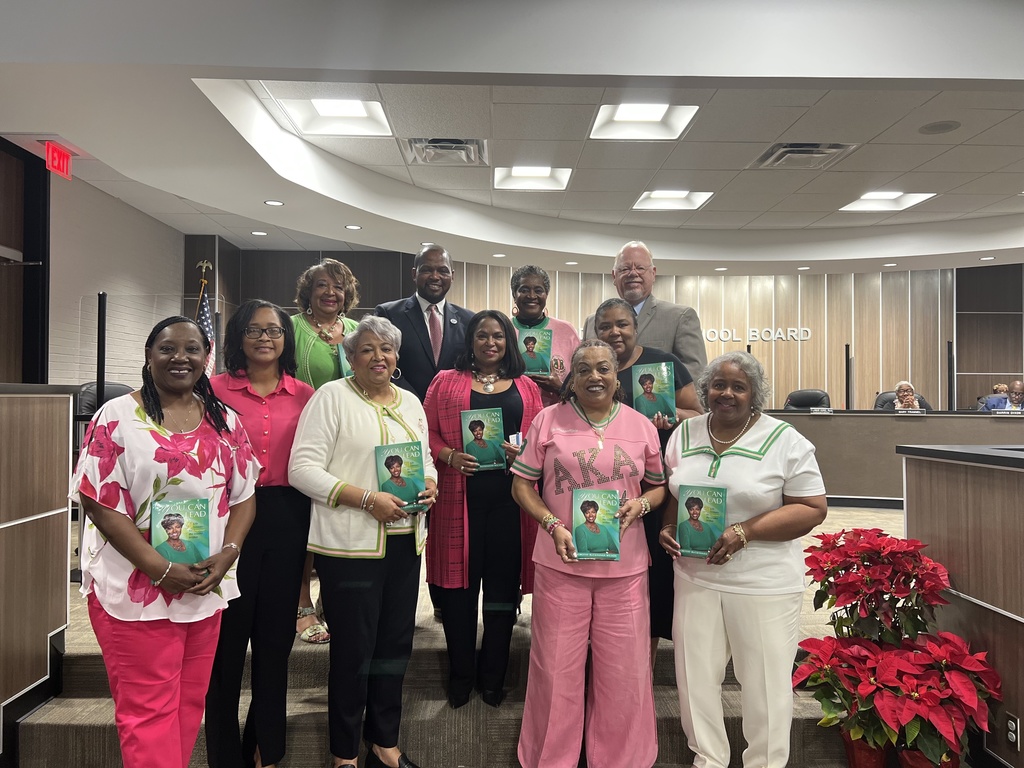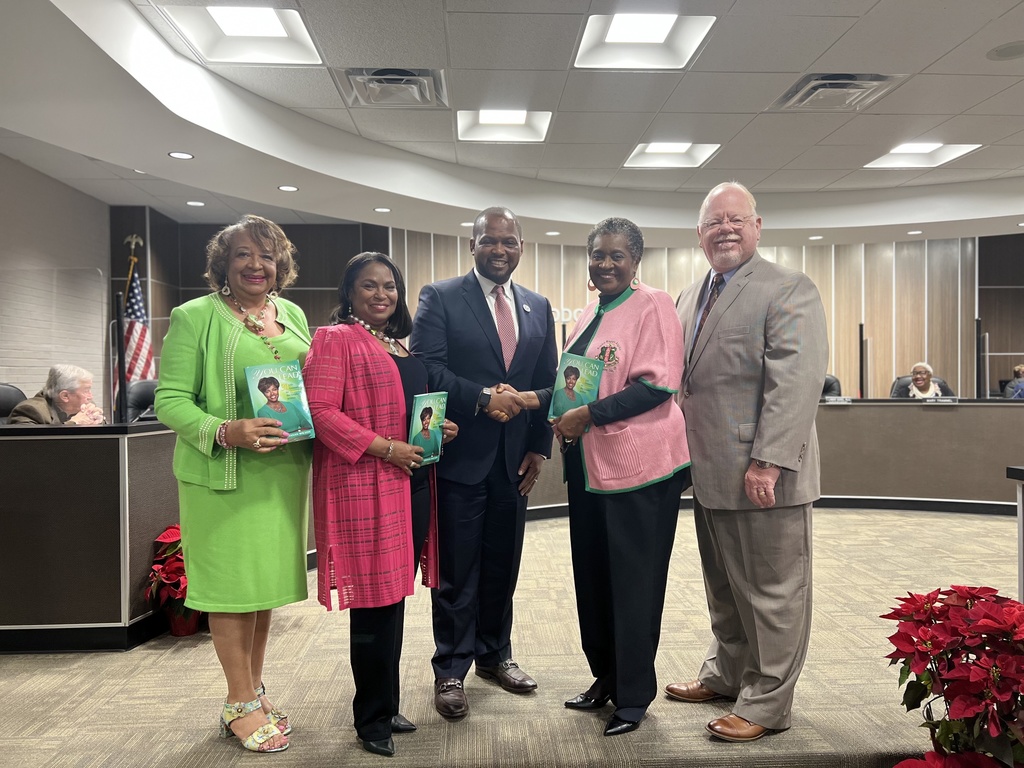 As part of French President Emmanuel Macron's visit to New Orleans on Friday to promote the French language, Audrey Garrett, a French teacher at South Highlands, was invited to meet the President. Here is a great picture of her shaking hands with President Macron. Congratulations to Mrs. Garrett and we thank her for representing Caddo well! #wearecaddo #BIGdreamsstarthere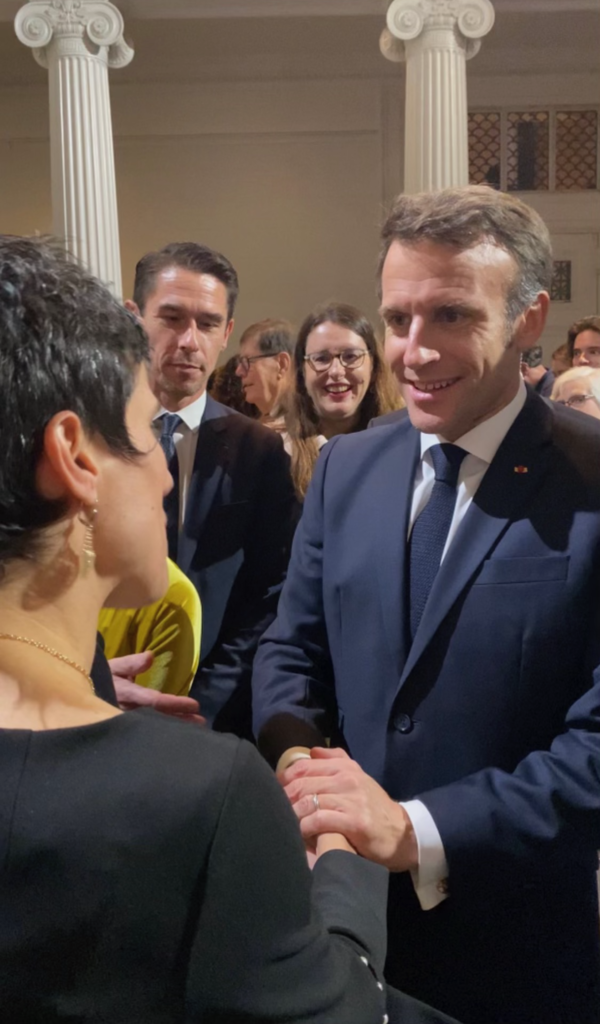 Today's the day! Come learn more about teaching in Caddo or apply for one of our open classified positions. #employmentopportunities #youarecaddo #wearecaddo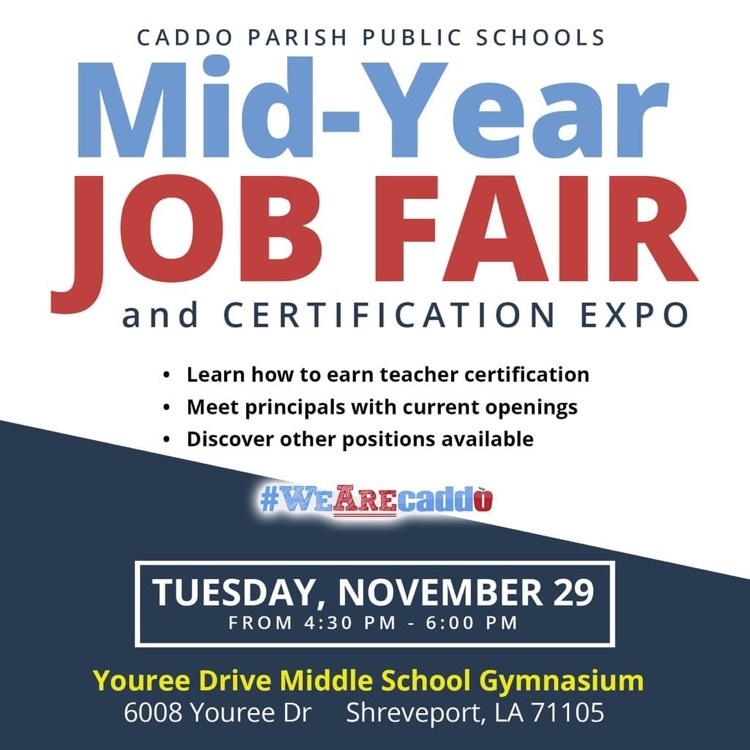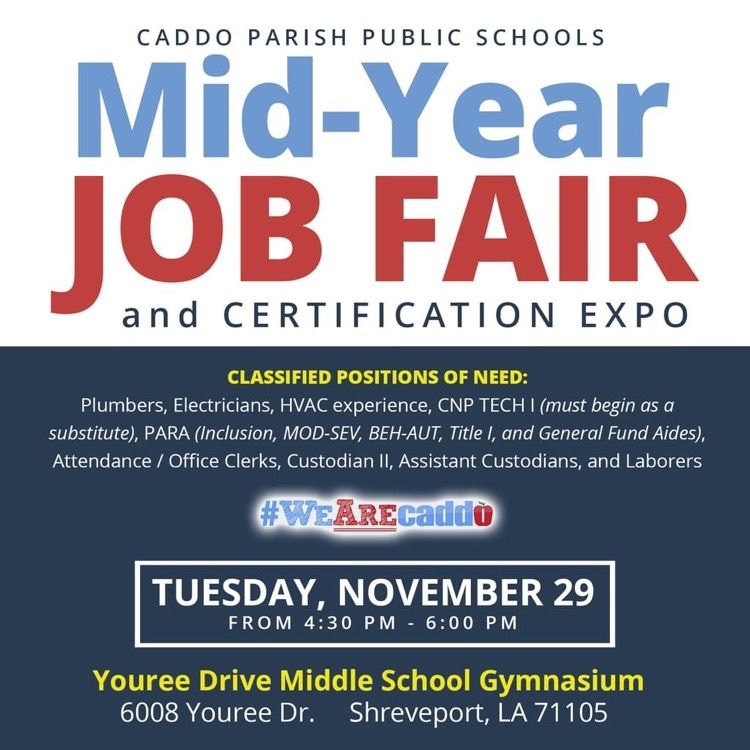 Did you know Tuesday's Mid-Year Job Fair will not only have job opportunities for teachers but also several classified positions? With great benefits, advancement opportunities and incredible students, come see what it means to be Caddo! #wearecaddo #employmentopportunity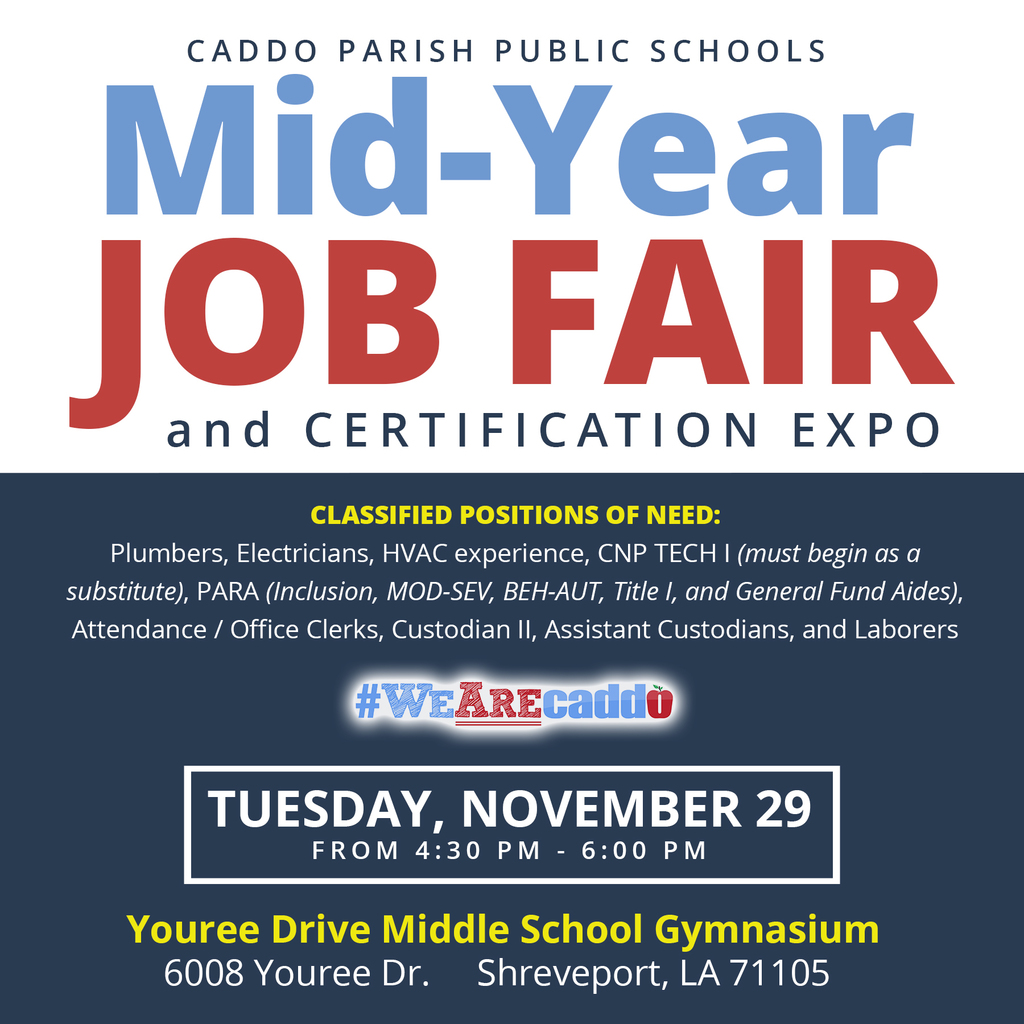 Caddo is seeking to hire the best of the best to serve our students! Are you a teacher looking to move to a highly supportive district that provides career advancement opportunities? We are the place for you! If you are also looking to shift careers and want to learn more about teacher certification, Caddo has all of the information you need. Come visit us at our Mid-Year Job Fair on November 29th! #wearecaddo #BIGdreamsstarthere #employmentopportunitiies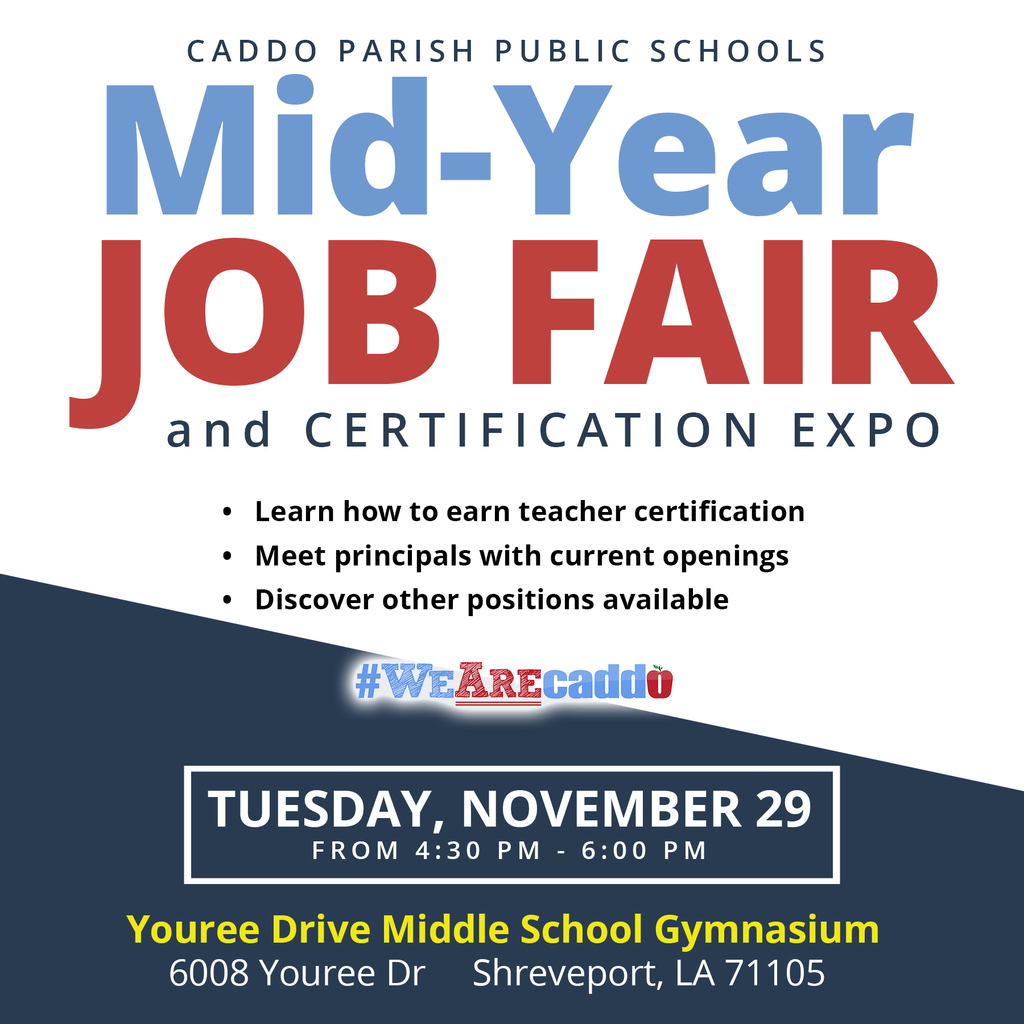 Keithville Elementary/Middle was the place to be as we celebrated the opening of Caddo's sixth school-based health clinic. The clinic is made possible through a partnership with David Raines, CHRISTUS Schumpert and Healthy Blue to ensure students are healthy and ready to learn.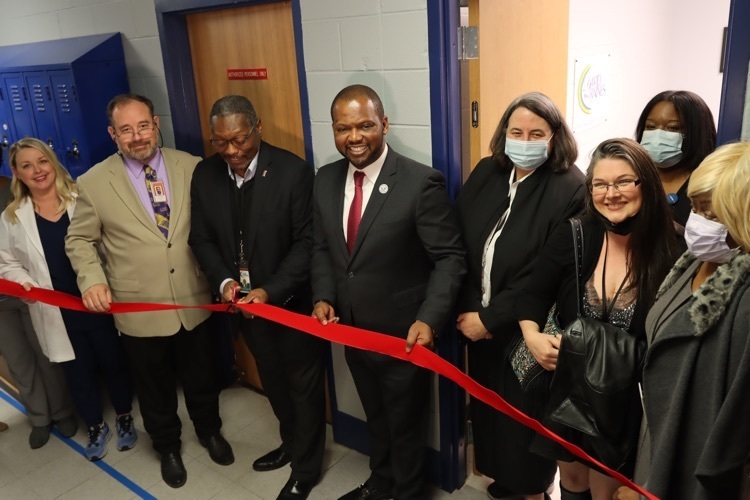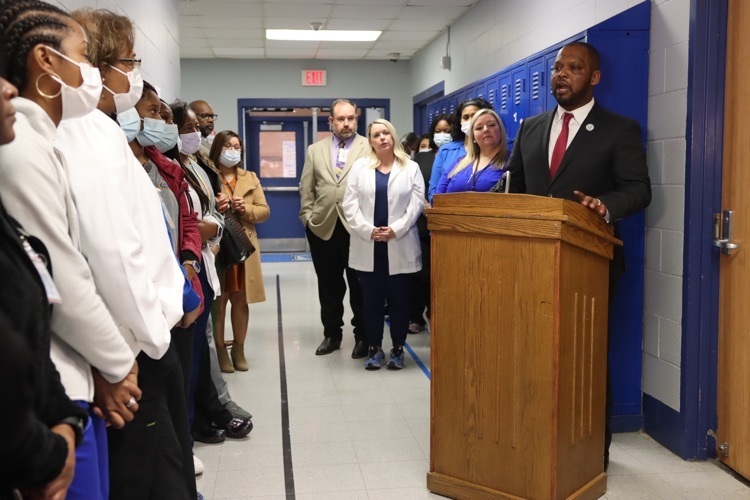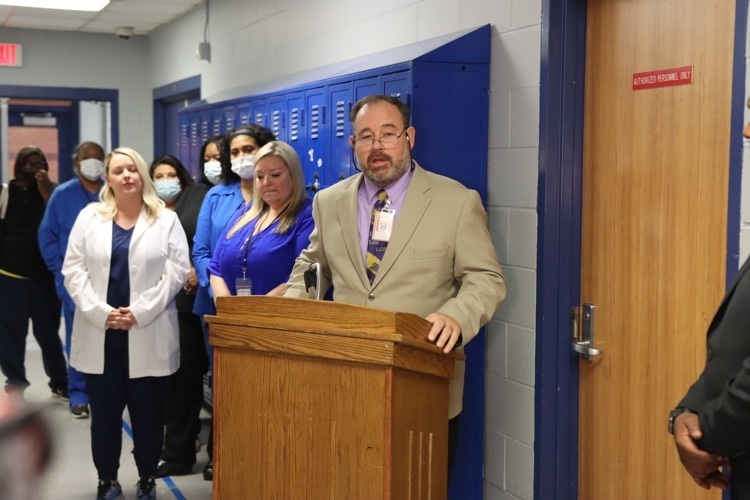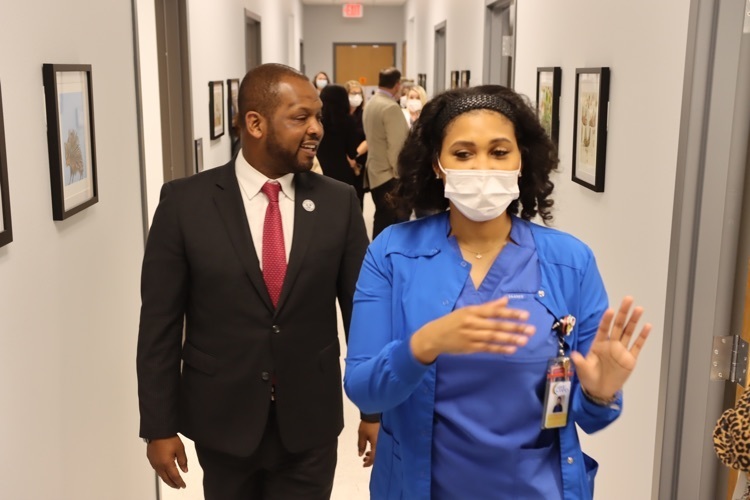 Today, the Caddo Parish School Board celebrated several notable accomplishments in the district including Youree Drive's Benjamin Simmons being selected as one of Shreveport-Bossier City's 40 Under 40, AEP SWEPCO continuing its commitment to Caddo Schools and to cybersecurity by awarding a $15,000 grant to Turner, Keithville and Broadmoor elementary/middle schools to advance cybersecurity education, Caddo Magnet High's Maya Trutschl being selected as one of the top 300 young scientists in the nation, and South Highlands receiving its third National Blue Ribbon honor. Congratulations to all! #wearecaddo #theyarecaddo #BIGdreamsstarthere #boardrecognitions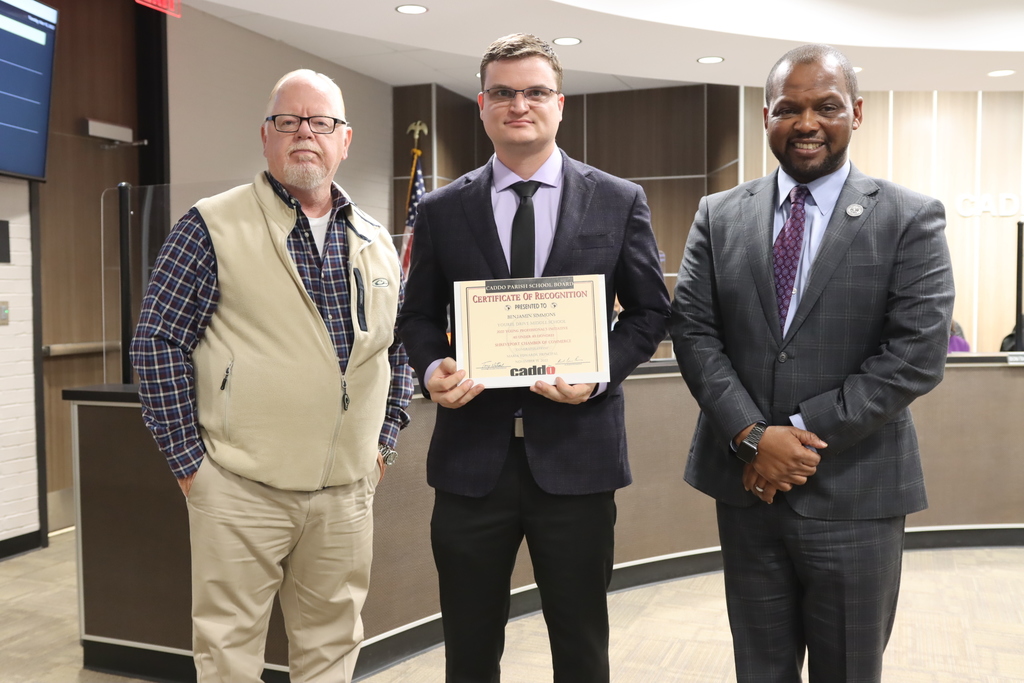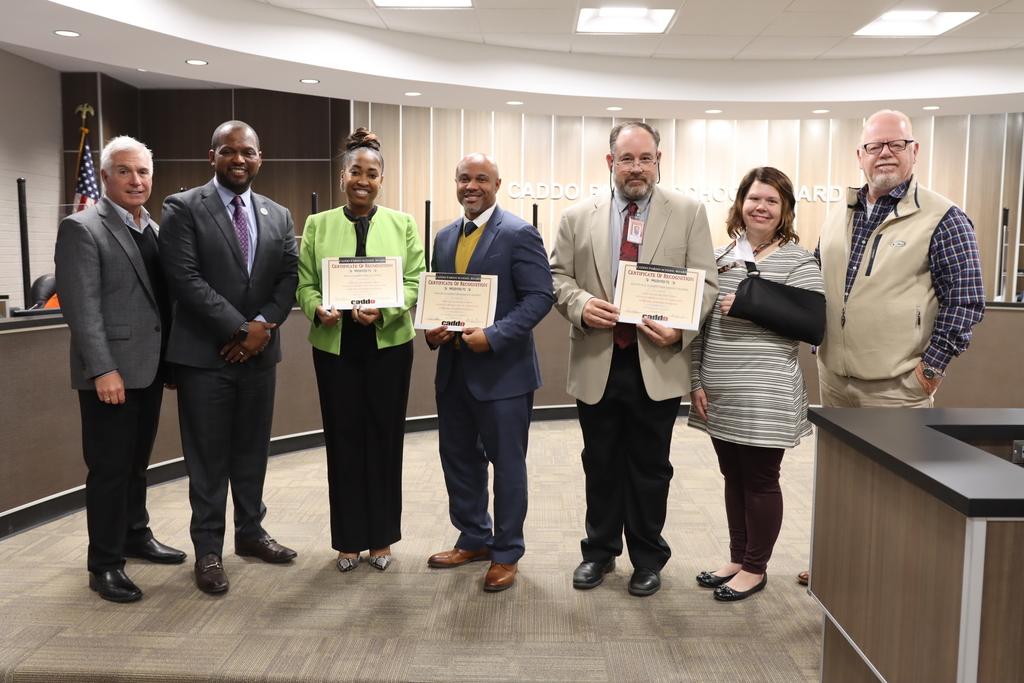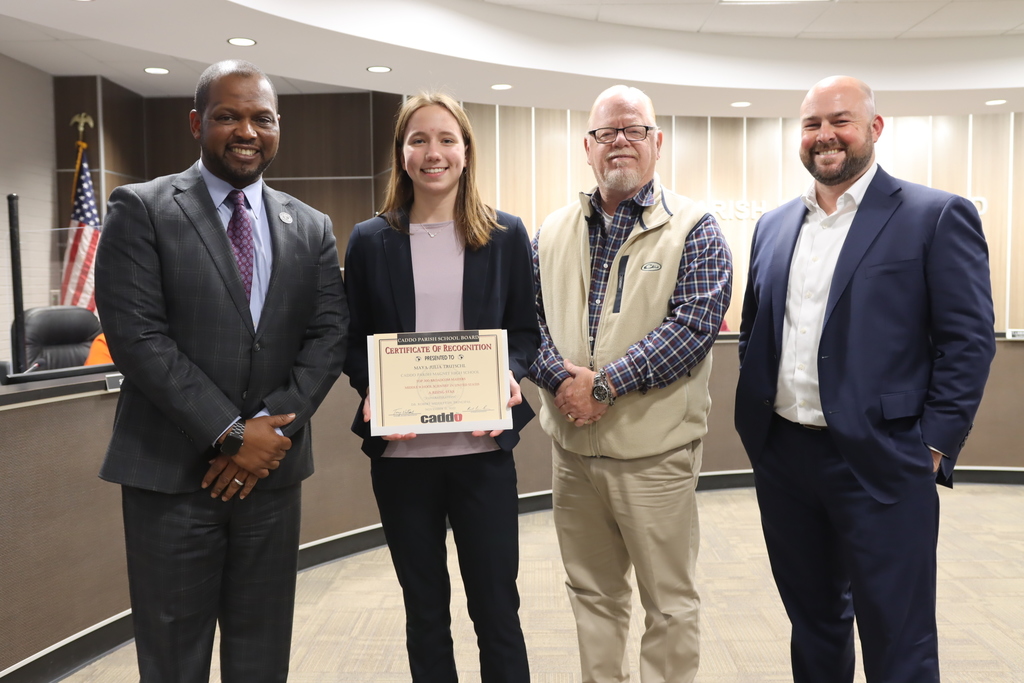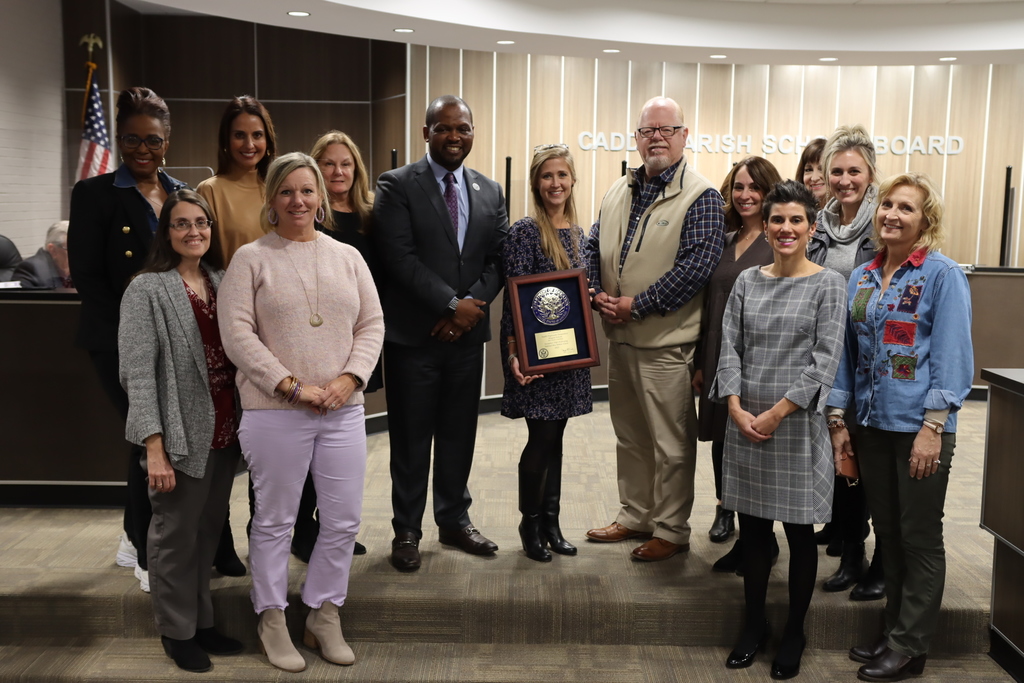 Today, schools across the district honored veterans with programs and recognition ceremonies. Here are a few but we would love to see your schools' too! Share your photos in the comments section! #wearecaddo #veteransday #theyarecaddo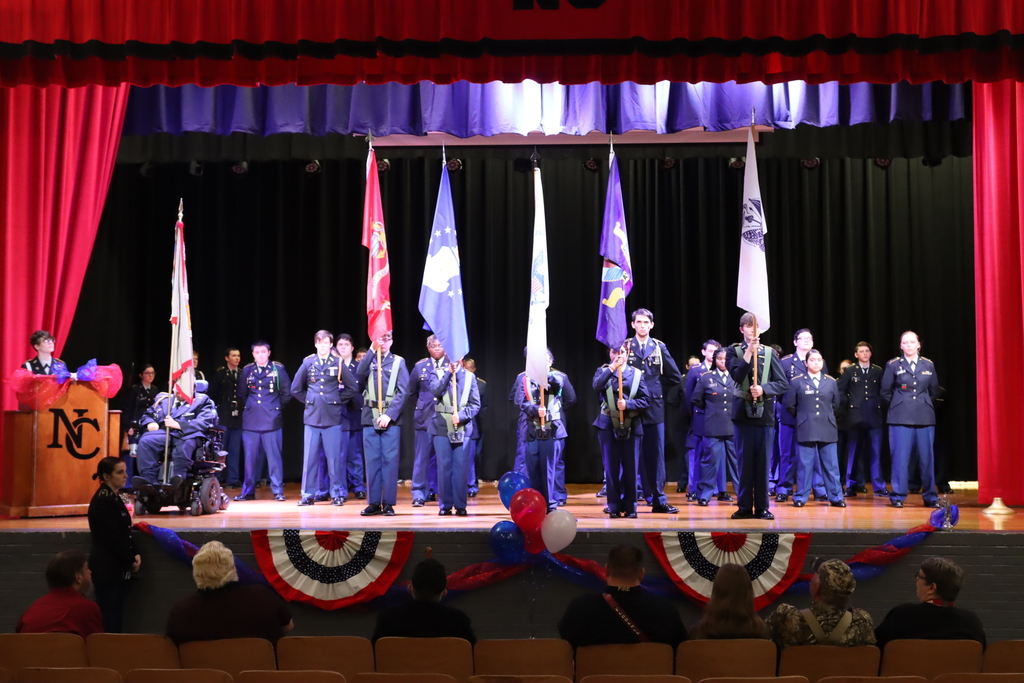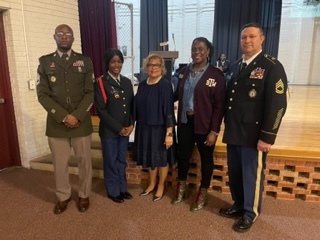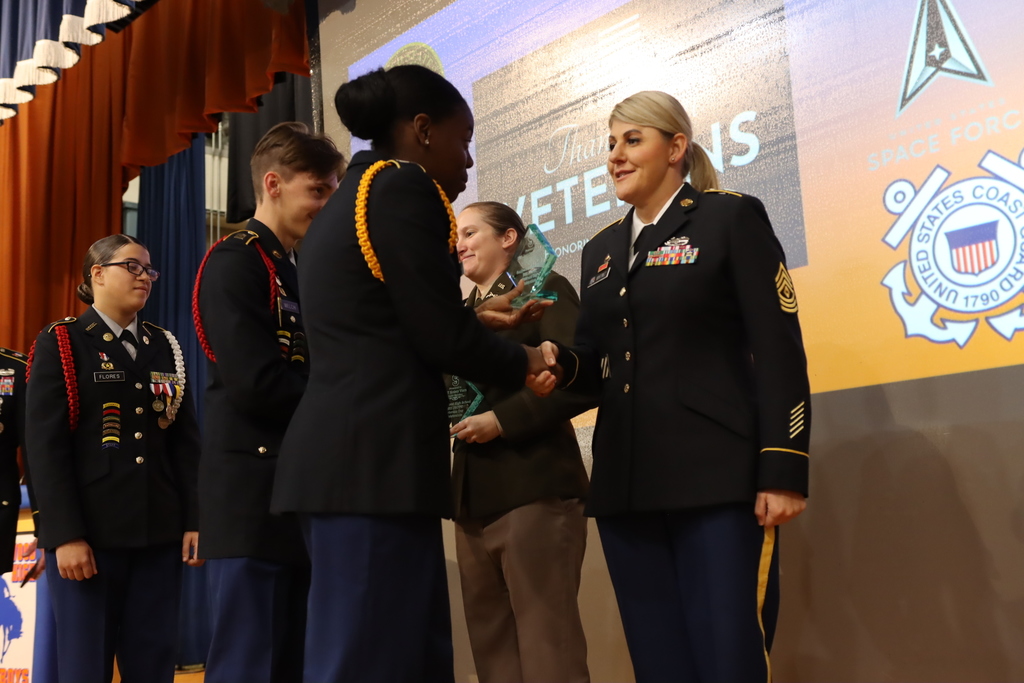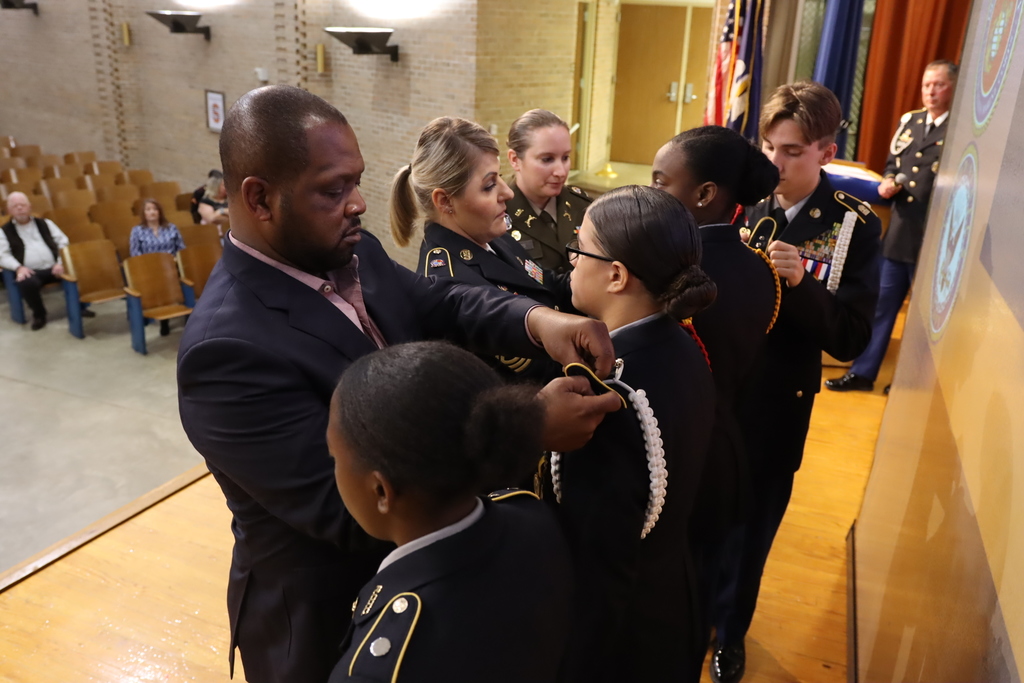 Thank you to all the brave men and women who have served our country. Caddo Schools salutes you this #VeteransDay. #wearecaddo #theyarecaddo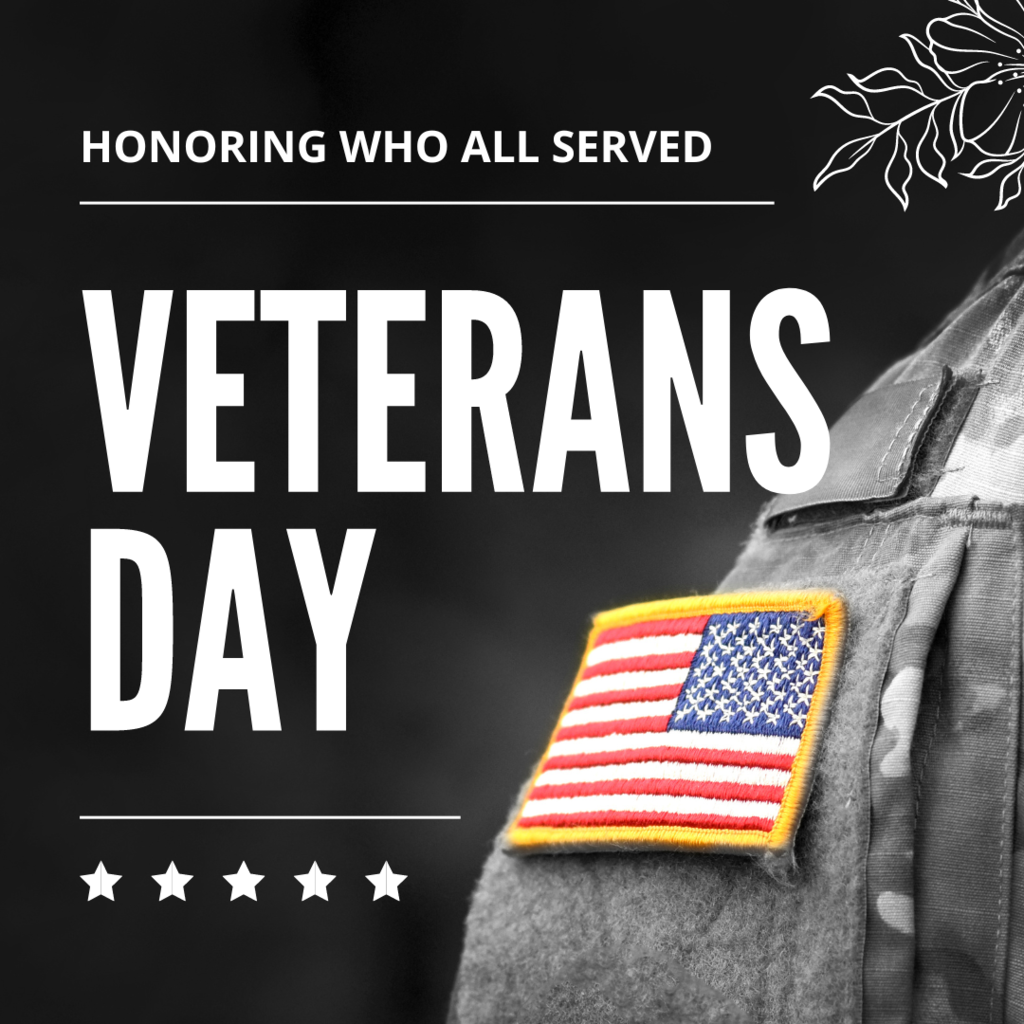 It's Election Day in Louisiana and the polls are open until 8 p.m. To learn more about what's on the ballot, visit
www.geauxvote.com
. Plus, you get one of these great new "I voted" stickers. #geauxvote #getoutthevote #electionday2022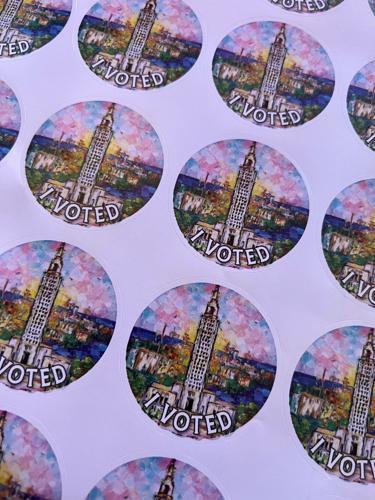 Today, the Cybersecurity and Infrastructure Security Agency (CISA) Director Jen Easterly, Gov. John Bel Edwards and the Cyber Innovation Center (CIC) announced the launch of the Cyber Range Pilot designed to train the next generation of cybersecurity professionals. In collaboration with CISA, the CYBER.ORG Range Pilot will be open to K-12 students nationwide to empower them with foundational cybersecurity skills needed to pursue cybersecurity careers. The Cyber Range, which can be deployed by K-12 educators in the classroom, offers students the unique opportunity to identify and launch cyberattacks. Caddo Superintendent Dr. T. Lamar Goree and students from Southwood and Woodlawn high schools were in attendance at the event and were able to speak about the work taking place in Caddo to prepare students for careers in the cybersecurity field. #wearecaddo #theyarecaddo #BIGdreamsstarthere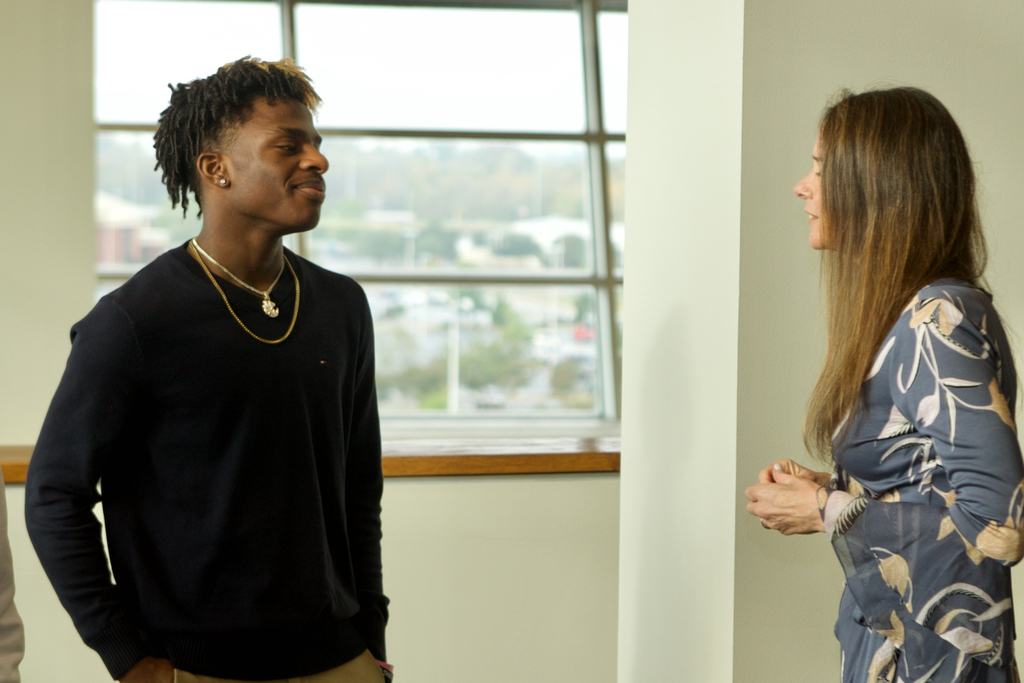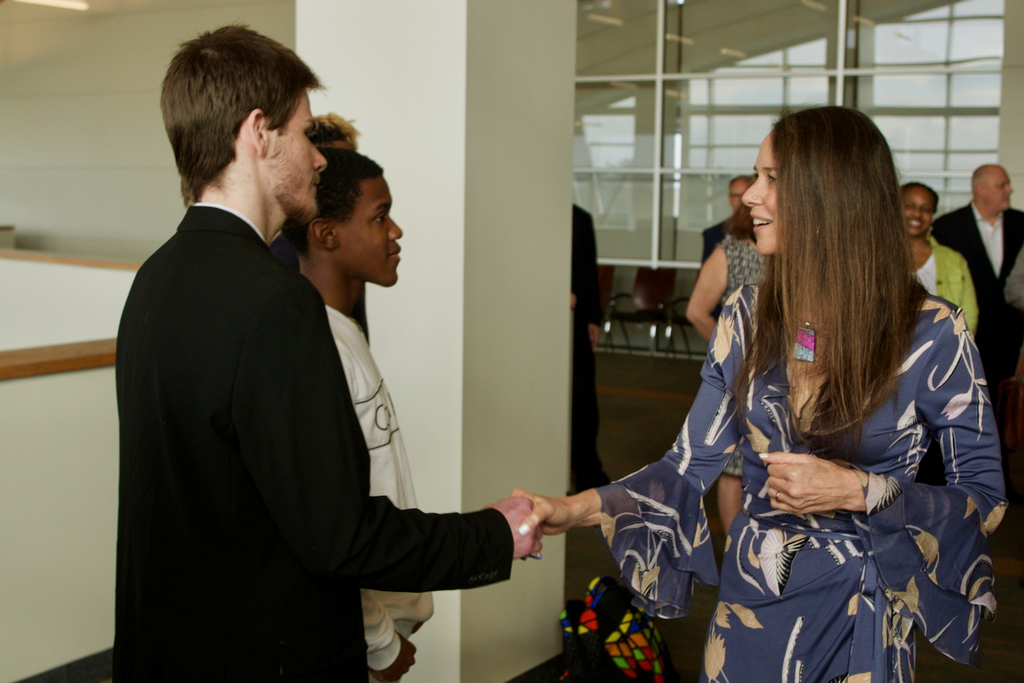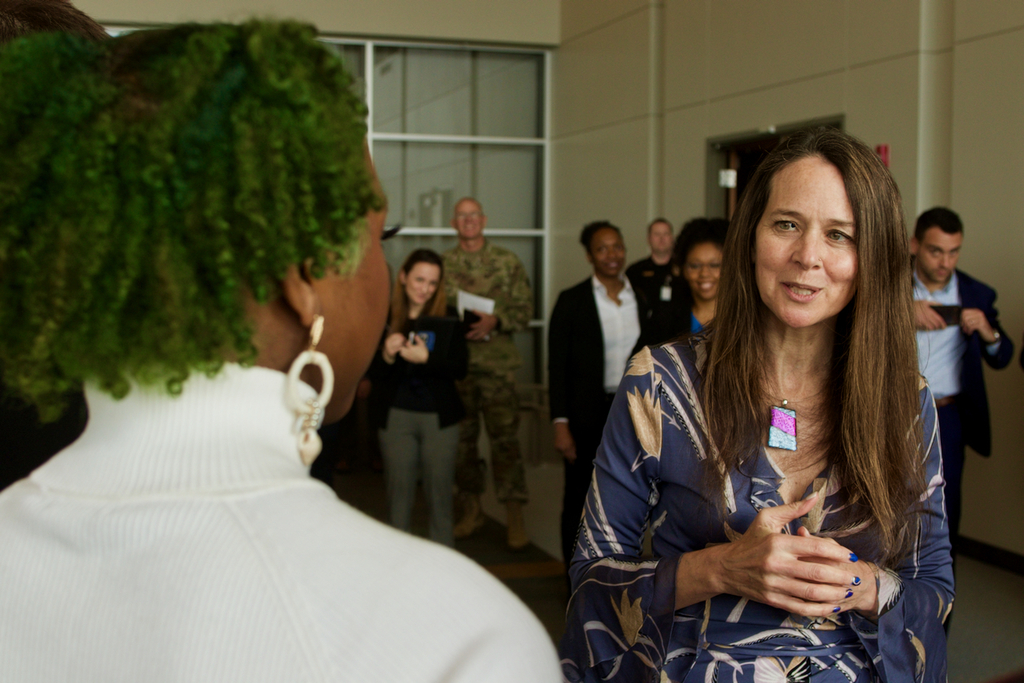 Today, South Highlands Elementary Magnet School was recognized at the National Blue Ribbon Schools event hosted by the U.S. Department of Education in Washington, D.C. To celebrate this incredible moment, the schools three most recent principals including (left to right) Keith Burton, now Caddo's Chief Academic Officer, Heather Williams, South Highlands' current principal, and Mary Harris, the immediate past principal of South Highlands who retired earlier this year, were all in attendance. Together, they have fostered the school's rich tradition of excellence and left a lasting impact on the students, staff and families of South Highlands. Congratulations to these incredible leaders and all who made today's celebration possible! Caddo is proud to be home to 12 schools with 15 National Blue Ribbon Schools honors including three honors from South Highlands. This makes South Highlands the only public elementary school in Louisiana with three honors. #wearecaddo #theyarecaddo #rootedintradition #nationalblueribbon #nbrs2022 #threetimehonoree #BIGdreamsstarthere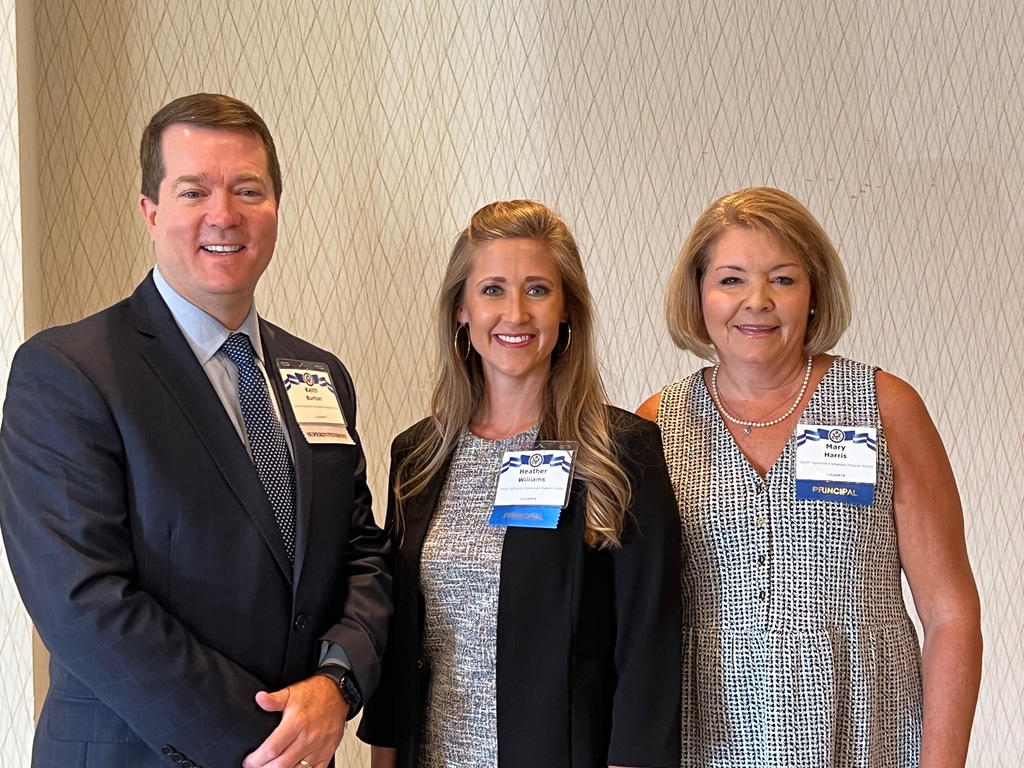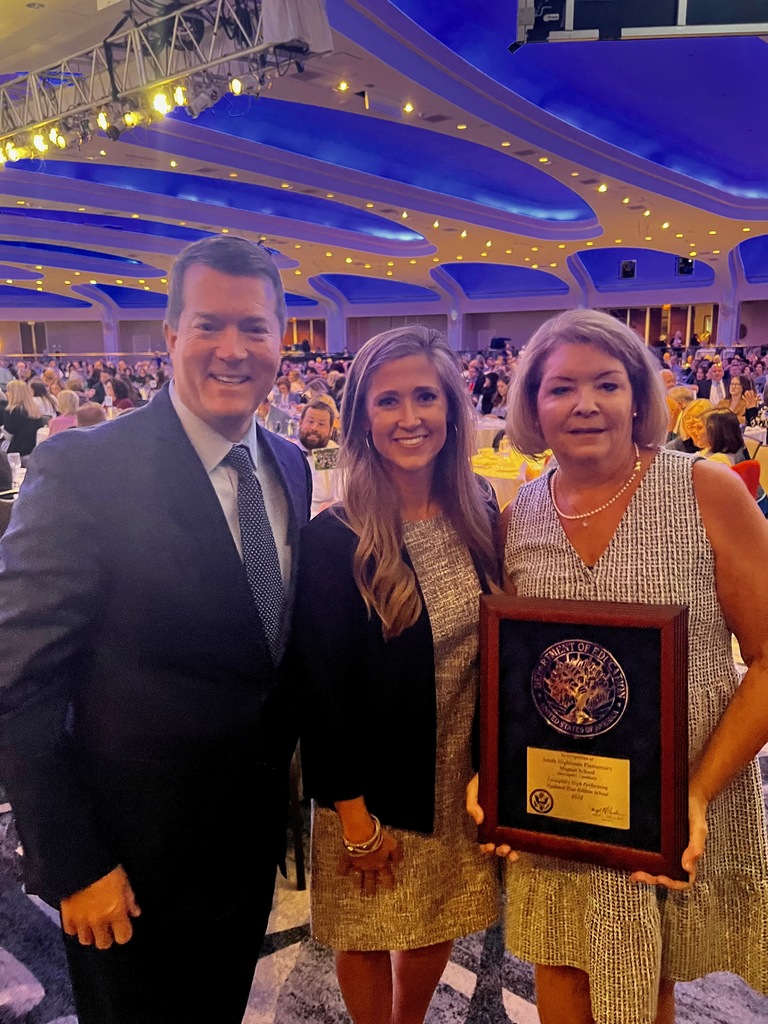 MUSIC MOMENT: A HUGE congratulations to Allyssa Joseph from Huntington High School. Allyssa made the 2022 LA All-State Jazz Ensemble as a vocalist! Alyssa is in the Huntington choir under the direction of Arnese Brass. #sheiscaddo #musicmoment #BIGdreamsstarthere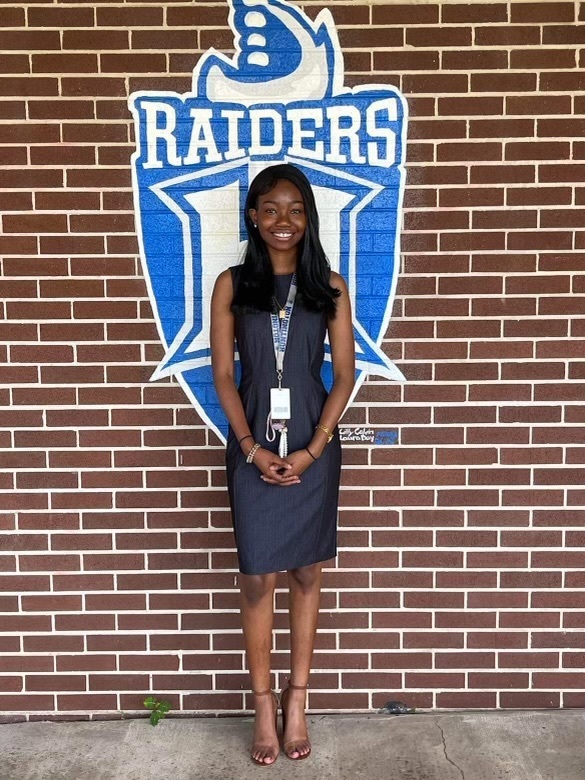 MUSIC MOMENT: Two middle schools are celebrating as their students prepare to perform next week in New Orleans as part of the Louisiana All - State Choir program. Congratulations to Michael Hicks, Makynzie Harris and Khori Rhodes of the Youree Drive Middle School Choir program, which is under the direction of Jewett Winston. Herndon Magnet Students selected as members of the Louisiana Youth All-State Treble Choir and Youth All-State Mixed Choir are Maggie Chiles, Kylie Wier, Areanna Lynch, Kenzie Bailey and Kiara Brown. Their choir director is Arnese Brass. Congratulations to all! #wearecaddo #musicmoment #theyarecaddo #BIGdreamsstarthere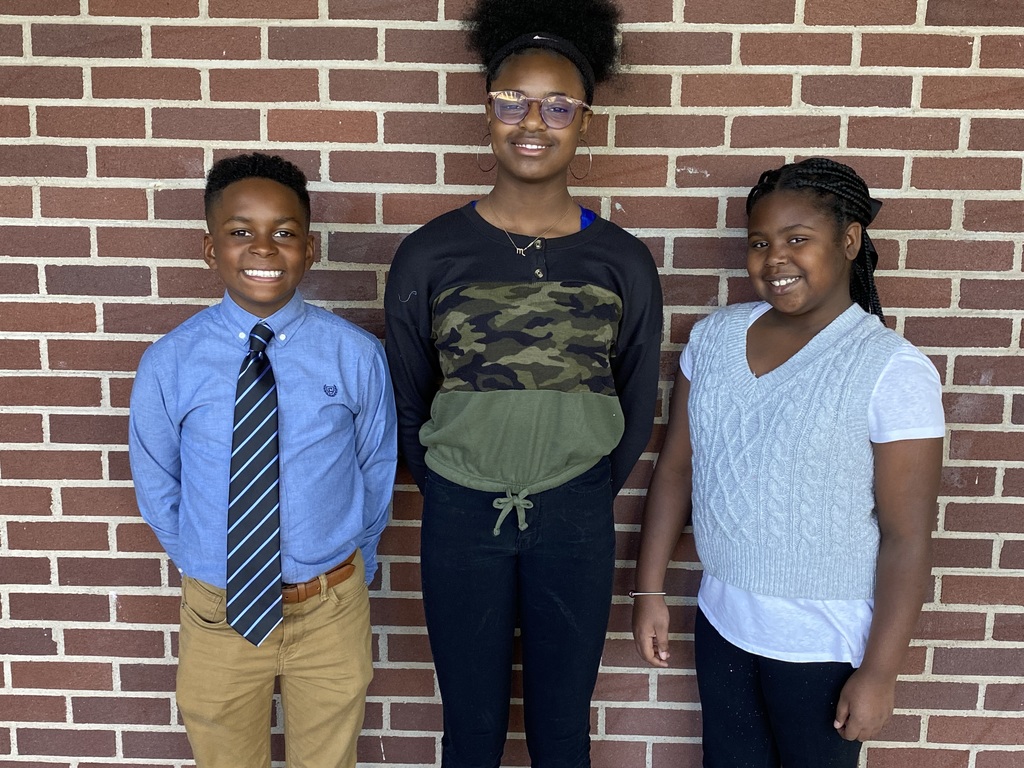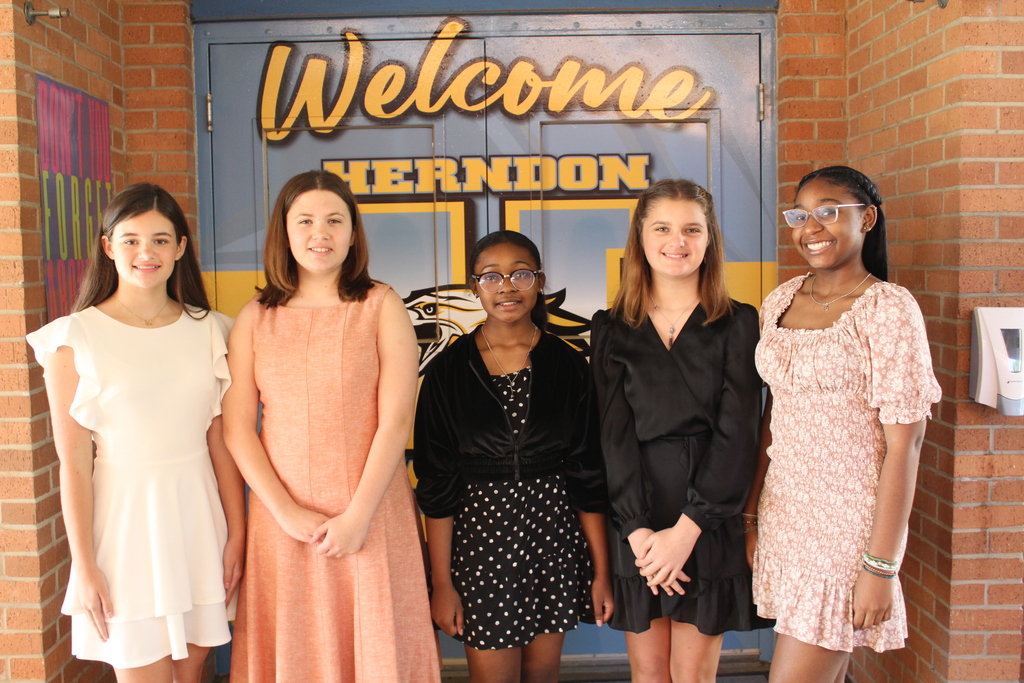 Congratulations to our Caddo teachers who have won scholarships to attend this year's Louisiana Association of Computer Using Educators conference in New Orleans! The scholarship recipients are: Youree Drive's Linda Coffman, Lauren Saulsbury, Shondolyn Truman, Emily Finch and Ashley Salinas as well as Northwood's Mary Bissell will attend the 4-day conference where they will learn about the newest trends in technology and how to use these trends to support students. #wearecaddo #teachertechnology #BIGdreamsstart #theyarecaddo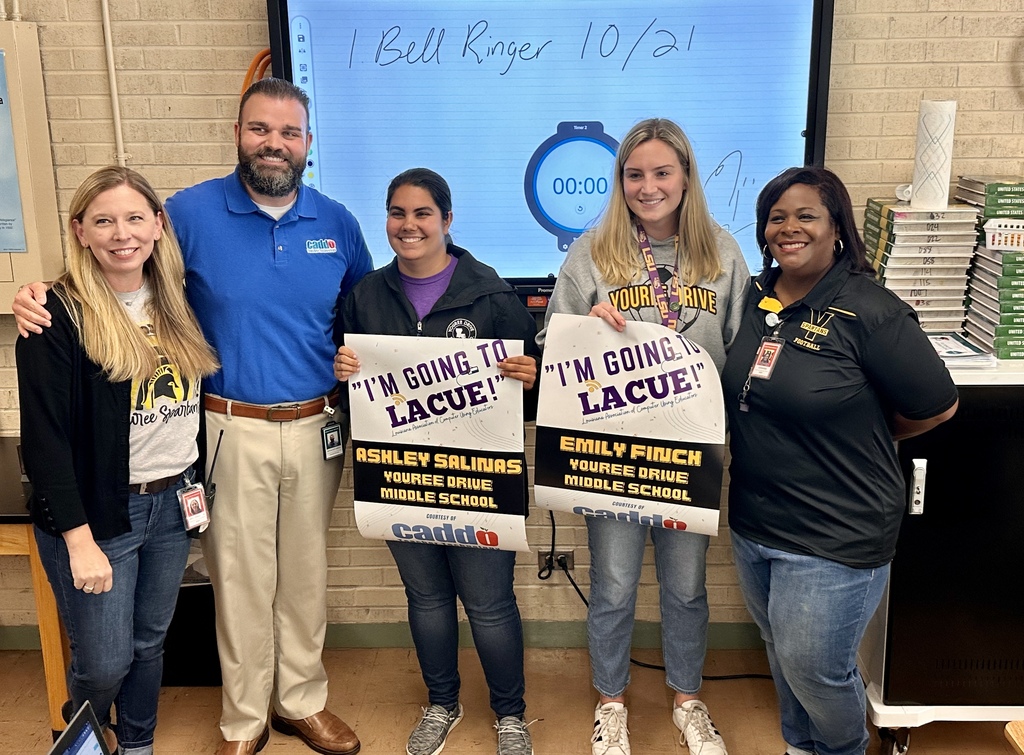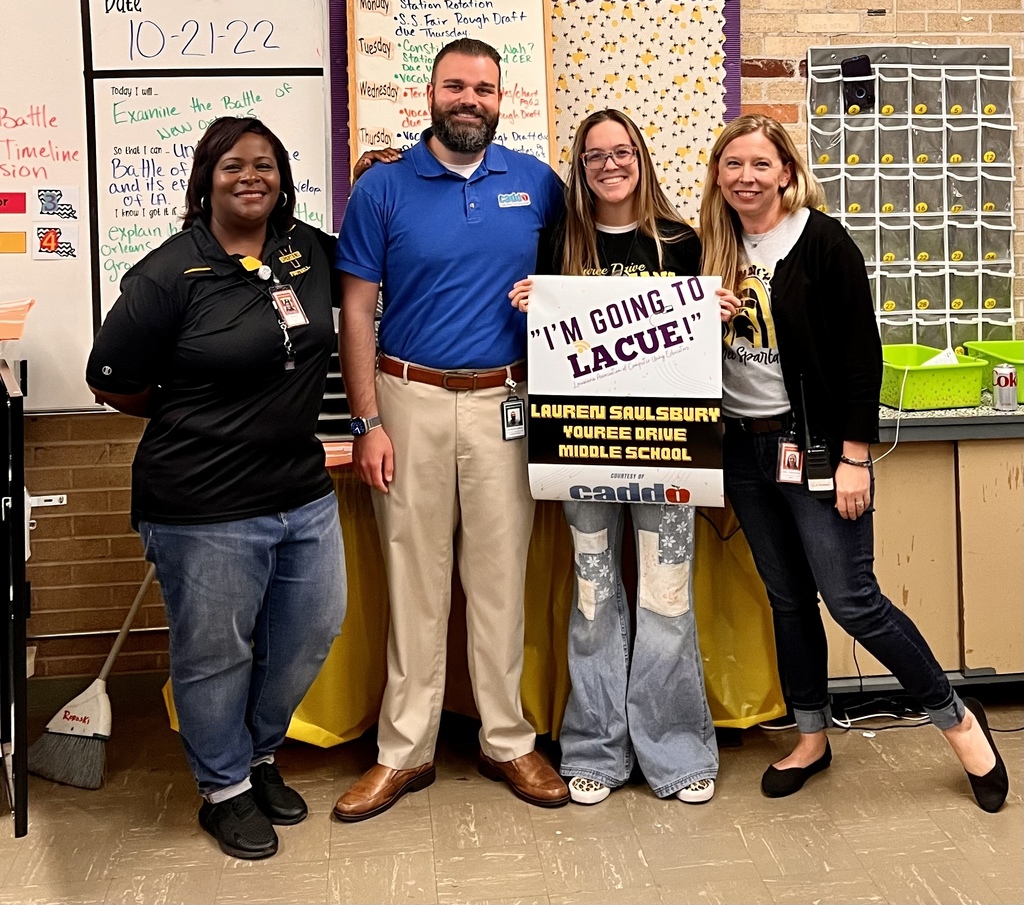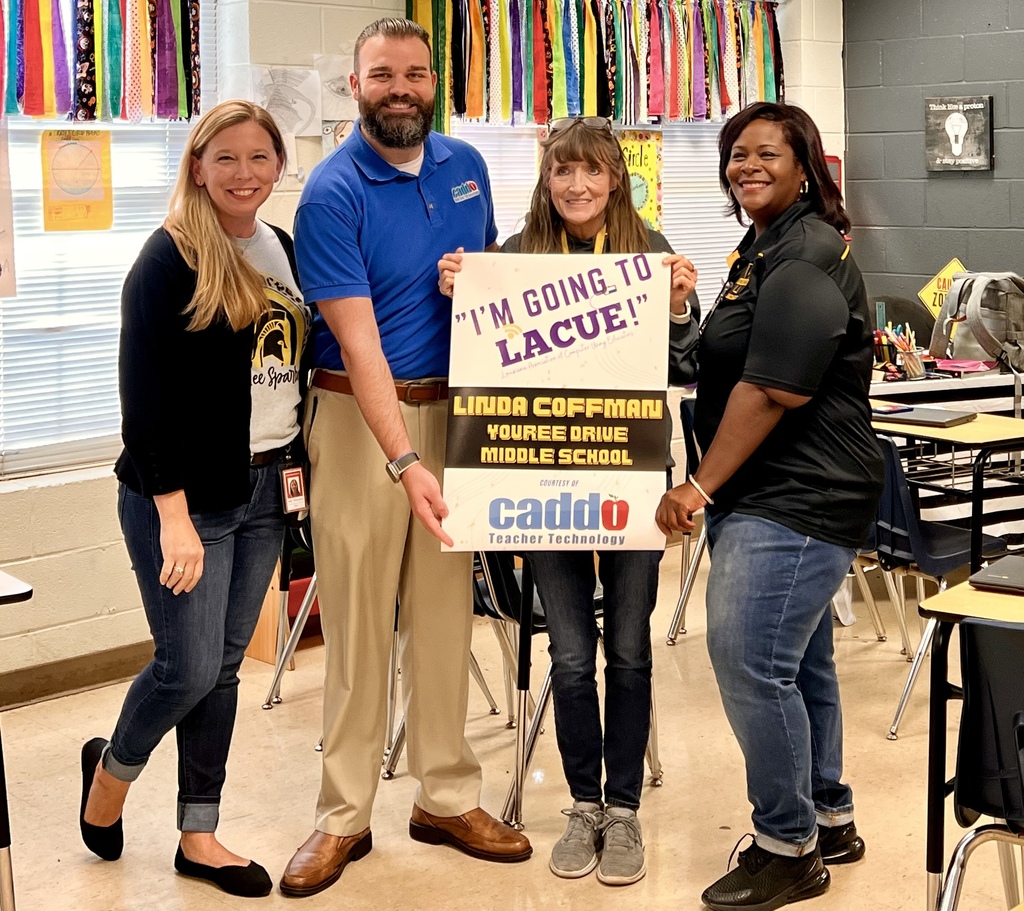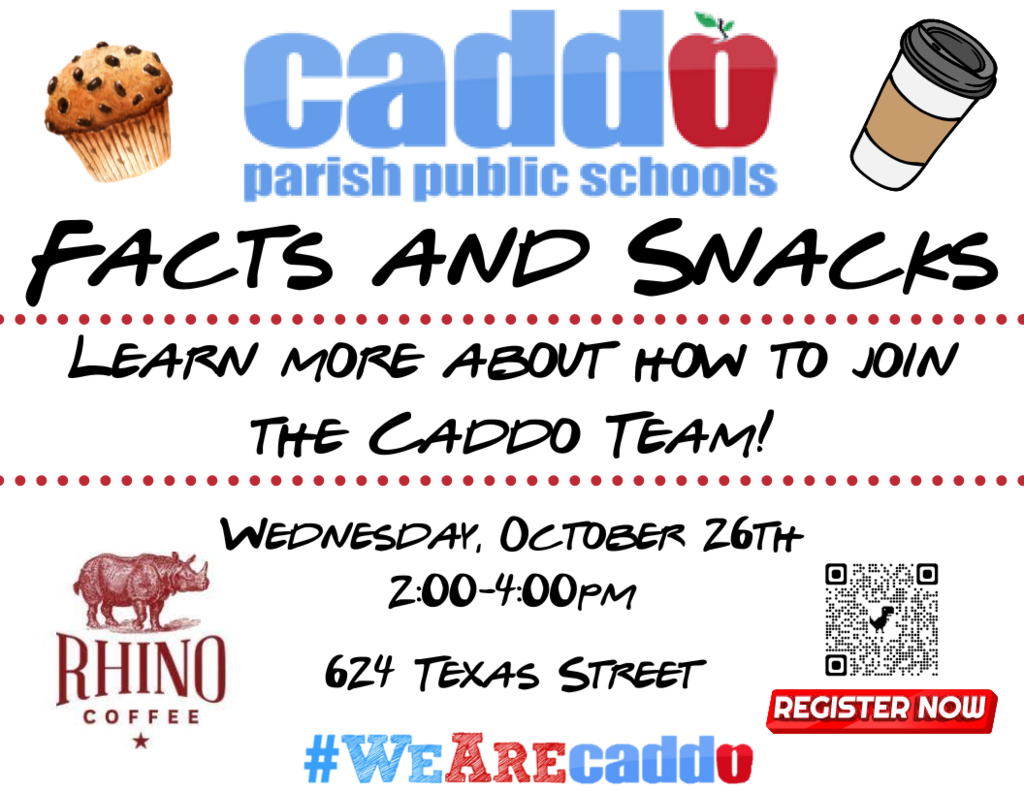 Today, Caddo Parish Public Schools and Willis-Knighton Health System announced a historic partnership between the two organizations. Willis-Knighton will serve as the exclusive sports medicine provider for Caddo high school athletics while providing great services to our student athletes, schools and families. Read more about the partnership here:
https://www.caddoschools.org/article/851378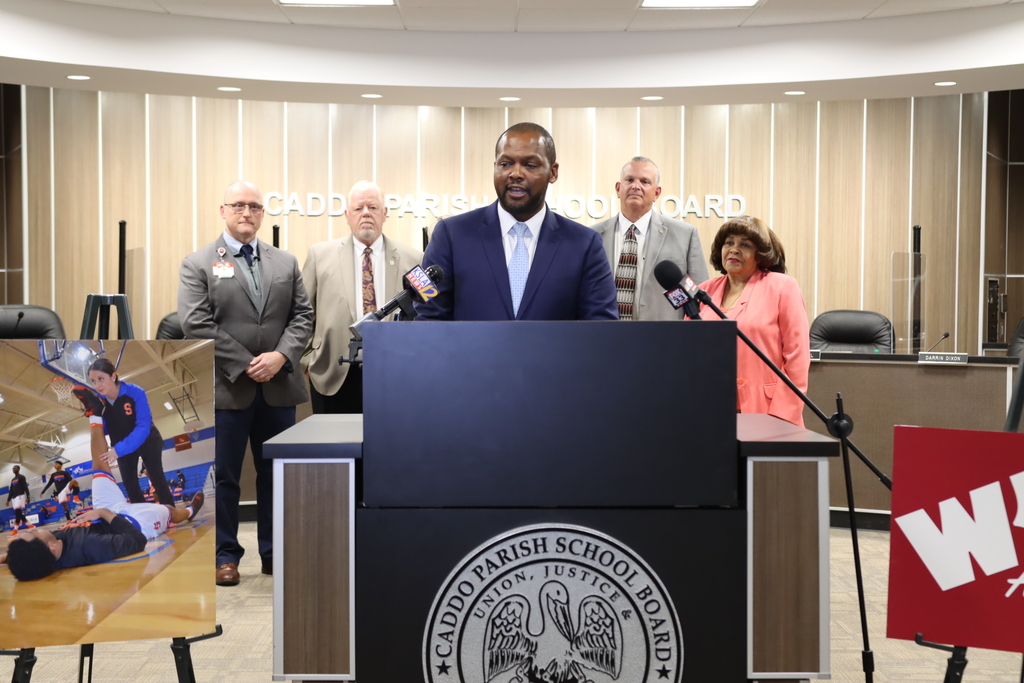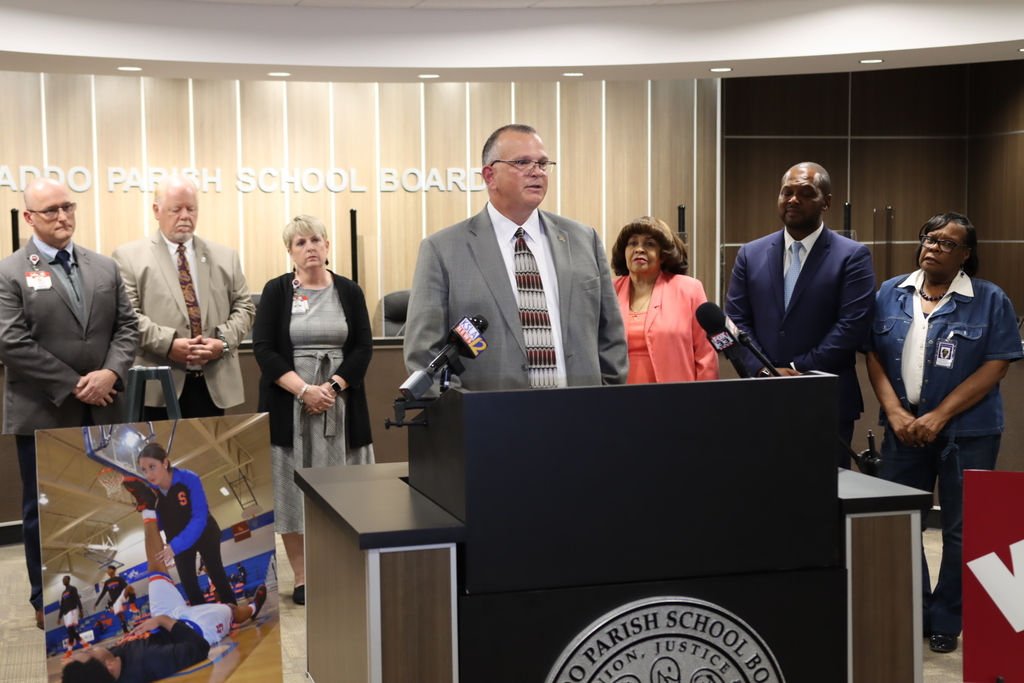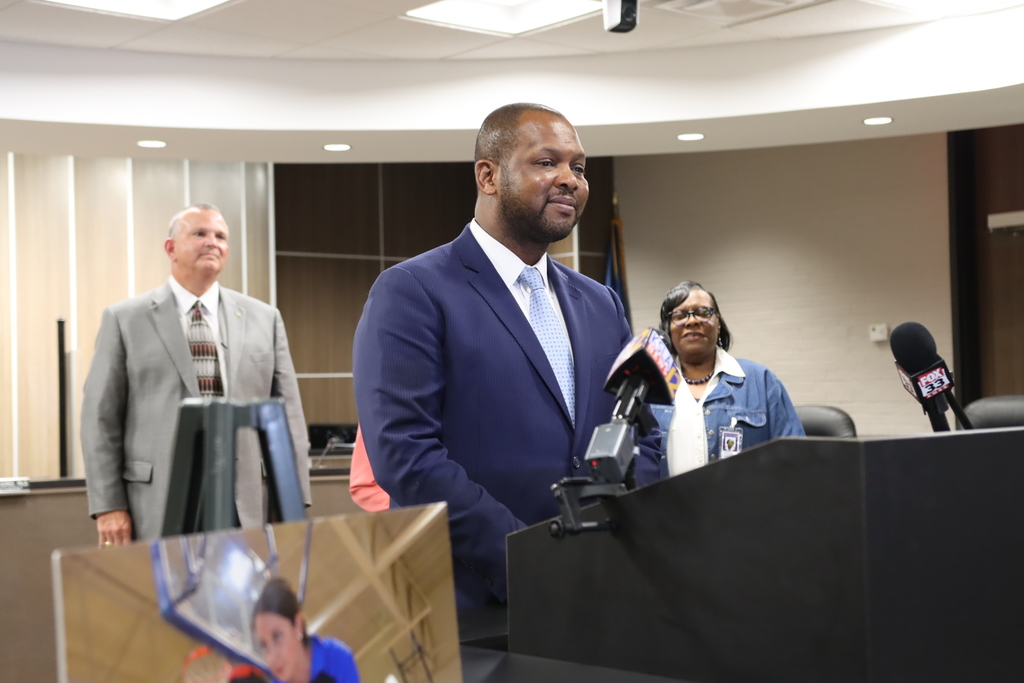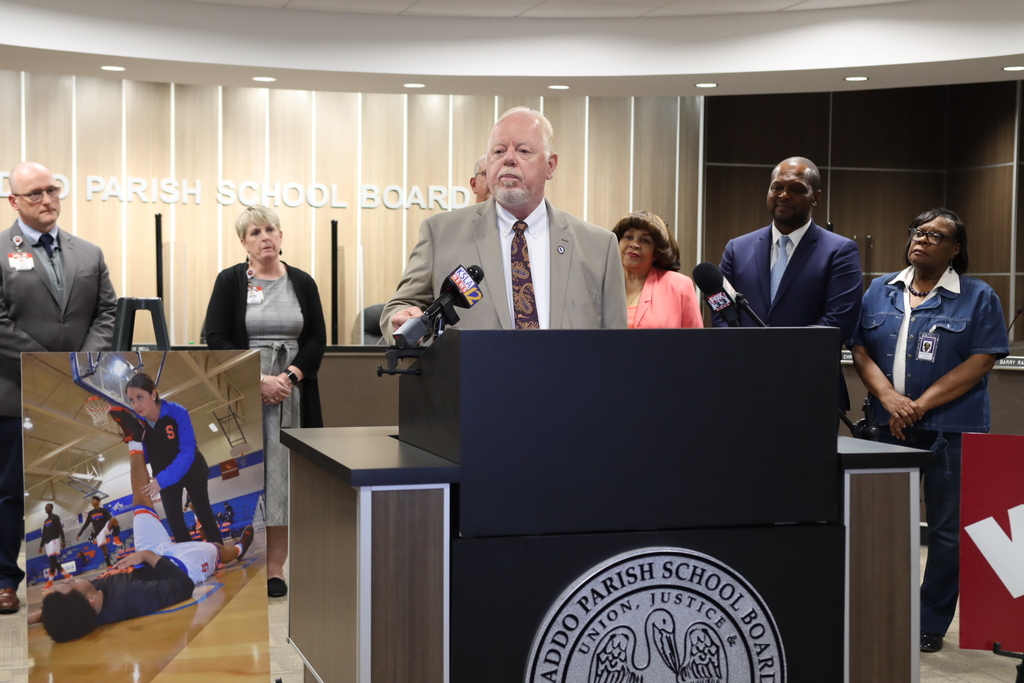 EARLY DISMISSAL: Woodlawn is dismissing at 11:45 a.m. today, September 20, due to a power outage affecting the campus. Parents may pick up their students at this time. Buses have begun running full routes for bus riders. SWEPCO expects a full restoration of power later this afternoon and school will resume normal operations on Wednesday, September 21.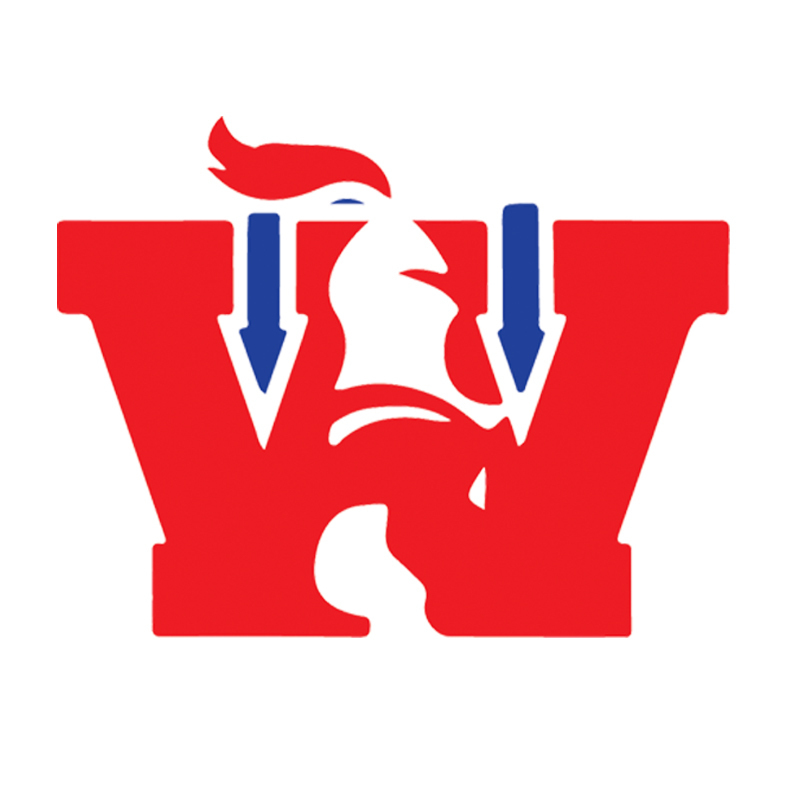 Congratulations to South Highlands on becoming the first public elementary school in Louisiana with three National Blue Ribbon honors. The announcement was made today by U.S. Secretary of Education Miguel Cardona in celebration of the continued excellence of the school. Read more about the honor here:
https://www.caddoschools.org/article/841412